Welcome to the all new Vushots blog. I'm excited for this new blog, I think it has lots of potential. This site will still be undergoing new looks and changes until I get it right.
Not only will this be a photo based blog, I will have special guest bloggers in the future that I will let post anything they wish and under a variety of topics such as food, art, mountain biking, you name it. Sky's the limit! In the meantime, here is my first photo upload.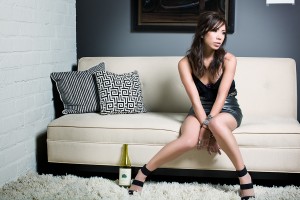 This photo is from a shoot I did with the model Truong & her sister Trang in November. It was actually shot at a loaned furniture store, with over 20 different showrooms full of furniture, I was definitely in photographer's heaven.