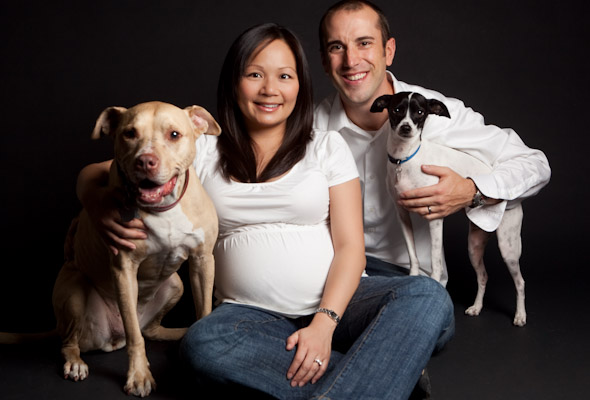 Click image to view gallery
Last December I had the honor of shooting Brian & May's maternity & Christmas card photos. The shoot also included their two pets as well and from my experience so far, pets are easier to shoot than most two year old children! You give a dog a treat and they'll love you. Ha!
Since Brian is a Michigan U alumni, we decided to incorporate Michigan baby clothes in the shoot. Here are some of the photos from the shoot.